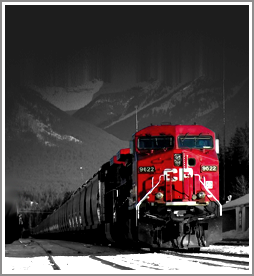 Written by our personal injury lawyers in Charlottesville
A spinal cord injury to a railroad worker leaves devastating physical limitations and an experienced FELA lawyer such as Francis Hajek is needed to represent the injured worker.
In Wilson & Hajek's experience as railroad injury lawyers, we represented a number of railroad employees who have suffered spinal cord injuries. The most devastating of these injuries is quadriplegia, which means the injured railroad worker has essentially lost use of not only the lower body but also the upper extremities. In handling such a case, Wilson & Hajek has employed various experts who can predict not only the future financial losses, but the future financial costs of caring for a person who needs around the clock care. This specialized care required by a spinal cord injured railroad worker can run into the millions of dollars. It is essential to document these expenses in order that you can put these claims not only before the railroad but before a jury. It is hard sometimes for jurors to comprehend the millions of dollars it costs to care for the injured worker.
An experienced trial lawyer knows how to present such information to a jury and have the jury compensate the worker in a manner to provide a more comfortable life style. Wilson & Hajek is proud to say that we have secured settlements for spinal cord victims which range well beyond amounts normally paid to injured workers. These were the largest settlements paid to injured railroad workers at the time. When you interview a lawyer to determine if he is competent to handle a spinal cord injury, you should ask about past experience handling such cases. Our personal injury lawyers in Charlottesville are glad to share information as we are proud of our record.
Railroad workers can collect for injuries. Call the law firm of Wilson & Hajek.
Personal injury lawyers in Charlottesville serving Louisa County, Fluvanna County, Albemarle County, and all of central Virginia.