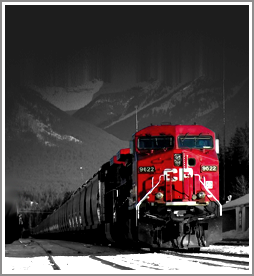 Written by our personal injury lawyers in Charlottesville
Railroad workers who have retired but suffered knee replacements and other orthopaedic problems often believe they cannot recover through the FELA for those problems. The truth is, they can if they do not wait too long to make a claim. The same is true for retired employees who suffer from breathing problems or cancer after they retire. Some railroad workers, who have signed releases of different claims, or buy-out claims, can still recover for their railroad related physical problems.
You can talk with Eddie Wilson, a former rail worker, now a lawyer, and Francis Hajek who both practice FELA law that protects railroad workers. You can discuss with either Eddie Wilson or Francis Hajek whether or not you have a claim. The time limits will be explained and you can ask questions about your railroad claim. You will feel comfortable talking with Eddie Wilson and Francis Hajek about railroad matters.
Eddie Wilson worked on the railroad, understands the dangers of railroad work, and the physical problems that the hard work on the railroad can cause over the years. Some of the work just caused different parts of railroad workers' bodies to wear out over time. Mounting and dismounting moving trains have body-jarring results. The railroad eventually stopped this practice because railroad workers were being injured, but it was also wearing out the bodies of railroad employees.
This is also true for large ballast that the railroad put down around and between tracks, which was wearing out the bodies of railroad workers.  According to our personal injury lawyers in Charlottesville, the railroad chose to save money at the expense of railroad workers. The railroad was supposed to have put down smaller ballast or a crusher run type material for the railroad employees in the walk areas. This would have provided a smooth and safe area to walk and work. The railroad continued putting down large ballast for years, ignoring medical and ergonomic evidence that employees were suffering from foot, knee and hip problems from walking on this large ballast. The railroad is responsible for these actions under FELA, the law that protects railroad workers.
Contact Eddie Wilson and Francis Hajek to discuss a potential claim for wear out claims or other problems related to your work on the railroad.
Railroad workers can collect for injuries. Call the law firm of Wilson & Hajek.
Personal injury lawyers in Charlottesville serving Louisa County, Fluvanna County, Albemarle County, and all of central Virginia.