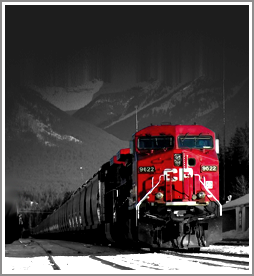 Written by our personal injury lawyers in Charlottesville
Railroad workers are required to be around heavy equipment in order to perform their jobs as conductors, engineers, maintenance of way workers, and carmen. The loss of a limb to a rail worker occurs generally when there is a malfunction of equipment, or a mistake by other railroad employees. As an example, I have represented railroaders who have lost limbs because a car or a locomotive has moved into the wrong track. I have also represented railroaders who have lost limbs when there has been a derailment with overturned equipment, trains entering blue-flagged tracks with workers around, and rail workers injured by close clearances created by other parties.
Railroad workers not only suffer loss of wages and future fringe benefits in such cases, but they also need prosthetics, physical therapy, and replacement of such items throughout their life. It is important for an injured railroad worker with a loss of limb to hire an experienced lawyer such as Francis Hajek. Our personal injury lawyers in Charlottesville has access to economic experts and medical personnel who can clearly set forth the money needed by the injured worker to take care of not only the worker but the worker's family for the remainder of their years.
For any railroad worker from Virginia who suffers from such a terrible tragedy, it is important to ask lawyers you may be interviewing if they have handled cases involving the loss of limbs and how many such cases they have handled as railroad trial lawyers. The Wilson & Hajek law firm will share such experiences as we are proud of our results for railroad cases.
Railroad workers can collect for injuries. Call the law firm of Wilson & Hajek.
Personal injury lawyers in Charlottesville serving Louisa County, Fluvanna County, Albemarle County, and all of central Virginia.