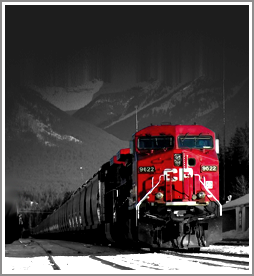 A burn injury is one of the most horrible injuries a railroad worker can suffer. The injury lawyers of Wilson & Hajek have helped seriously injured burn victims recover under the Federal Employers' Liability Act (FELA). The FELA covers railroad employees injured while working. At times we have proceeded against multiple defendants such as the railroad and trucking companies who contributed to the causes of the accident.
All crafts of railroad workers including brakemen, conductors, engineers, car inspectors, maintenance of way workers, and shop workers are subject to conditions that can lead to serious burn injuries. Eddie Wilson and Francis Hajek have represented conductors and engineers who have been on trains that have struck gasoline trucks at crossings in Virginia, West Virginia, and North Carolina. These employees suffered horrible burn injuries, some of which resulted in death. These burn cases require lawyers who understand the FELA as it covers death cases. Wilson & Hajek have that injury law experience.
Through the FELA, a law which protects railroad employees, and state negligence laws, the lawyers at Wilson & Hajek were able to recover in many instances not only against the railroad company but also for the negligence of the trucking company involved in the collision. It takes experienced attorneys such as those at Wilson & Hajek to uncover acts of neglect on the part of the railway company and also to uncover acts of negligence on the part of the trucking company involved.
The experienced attorneys at Wilson & Hajek have also represented injured rail employees who have suffered acid burns and chemical burns. There are multiple dangers on the railroad in connection with burns. Some of those are electrical burns, burns caused by diesel engines, and burns from track equipment malfunctions. Wilson & Hajek lawyers can help an injured railroad worker through these difficult times. Whether you are located in Virginia, West Virginia, North Carolina or other southeastern states, we will come to you.
Railroad workers can collect for injuries. Callthe law firm of Wilson & Hajek.