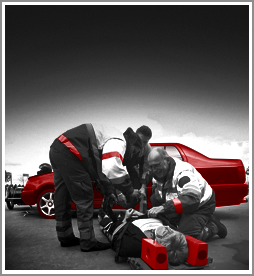 Wilson & Hajek represent persons, and the families of persons, injured or killed by drunk drivers.  We cannot bring back loved ones but we can help drunk driving victims receive full financial compensation.
It's not worth it!  Don't drink and drive!
The information in thisseries of articles was gathered from organizations such as MADD, the VirginiaLaw sites, articles discussing the serious consequences of drunk driving and the legal experience of personal injury attorneys Eddie Wilson and Francis Hajek.
The bottom line is Virginia has tough laws to address the problem of drunk driving for both adults and underage drivers.  There is no rational reason or excuse to drink and drive.  Even if it's only a light buzz statement by your potential driver is a warning that you should not ride in that car.  Alcohol impairs a driver's ability at any level.  Do not be among the hundreds of Virginians who lose their lives, or are seriously injured, in an alcohol related crash.  Personal injury attornerys at Wilson & Hajek will help you protect your legal rights to recovery if you are one of the unfortunate victims of the drunk driver.
You can collect for injuries. Call the personal injury law firm of Wilson & Hajek.