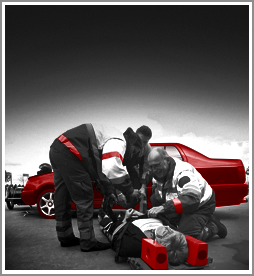 Written by our personal injury lawyers in Charlottesville
The law firm of Wilson & Hajek represents persons, and the families of persons, injured or killed by drunk drivers. We cannot bring back loved ones but we can help drunk driving victims receive full financial compensation.
Criminal charges and civil actions
Besides criminal charges from DUI, there is also the possibility of civil actions in cases of personal injury, death, and property damage. Civil awards are not forgiven through bankruptcy and civil judgments can be charged against current and future assets such as earnings or inheritances.
The victim and the families can be compensated and protected by contacting our experienced personal injury lawyers in Charlottesville.
The victim or the family can discuss the details of the accident with no obligation and hopefully receive useful information as to their rights of recovery.
You can collect for injuries. Call one of our personal injury lawyers at Wilson & Hajek.
Personal injury lawyers in Charlottesville serving all of central Virginia.